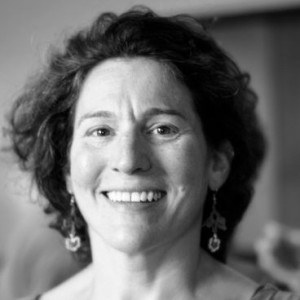 Carrie Borgenicht is the owner, designer, and gardener at Earthly Delights.
Carrie's lifelong passion for gardening came to life in 1999 when she bought a row home in Philadelphia with a city yard.
This passion led her to pursue a new career in horticulture. She spent 10 years working for professional gardening and landscaping companies on the Main Line and in Chestnut Hill before launching Earthly Delights in 2014.
During that time, Carrie studied at Rutgers University's Professional Landscaping program and completed the Pennsylvania Horticultural Society's Tree Tenders, Advanced Tree Tenders, and Garden Tenders programs. She remains an active volunteer in her neighborhood's Tree Tenders program.
Carrie completed a one-year, full-time internship in Urban Forestry at the University of Pennsylvania's Morris Arboretum where she deepened her knowledge of the particular challenges facing trees in the urban environment. Working at the Arboretum enabled Carrie to meet some of the areas' foremost experts in horticulture and landscaping.
After Carrie Borgenicht's home garden won first place in the Pennsylvania Horticultural Society's City Gardens Contest, she went on to become a judge in that contest.
Carrie grew up on a farm in northwest New Jersey where she helped her mother plant flowers and learned to utilize organic practices in her father's large vegetable garden. That childhood love of gardening persisted and grew to become her passion and vocation.
Before becoming a professional gardener, Carrie worked for the Public Interest Research Groups, advocating for environmental and consumer protection, and then for not-for-profit public health organizations that helped people at high risk for HIV through testing, counseling, risk reduction, and referrals to drug treatment, medical, housing, and legal services.
Carrie has an extensive network of colleagues in the horticultural and building trades: arborists, masons, and carpenters as well as pond and irrigation specialists to meet all your outdoor needs.
Working with homeowners to achieve their perfect garden enables Carrie to pursue her most persistent passions: gardening, plants, working closely with people to meet their needs, and contributing to the greening of the vibrant city of Philadelphia.
To speak to Carrie Borgenicht about plantings for your window boxes, planters, and gardens, call her at 215-219-7476 OR email Carrie by clicking here.
.